---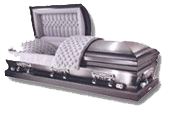 Caskets are made in a wide variety of styles and materials. They can be made from inexpensive materials, such as pine or a composite of hardboard and cost very little. Or they can be very expensive when made from the finest materials such as bronze or mahogany.
---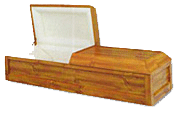 Container Options for Cremation include: Hardwood Caskets for those desiring the very best; Cremation Containers for those wanting a simple yet dignified container to protect their loved one
---

Memorial Urns are permanent containers for the cremated body. A wide range of styles and prices appropriate for burial, niches, scattering, keepsakes or discreet placement in a home. Your personal plans for the final placement of the urn can play an important part in you selection process. Some urns are ornately designed for display purposes while others are very basic in style. Many of the urns can also be personalized with engravings or laser designs.
---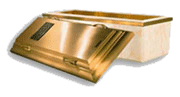 Most cemeteries require that that casket be placed in an outer burial receptacle capable of withstanding the weight and pressures of the earth above and surrounding the receptacle. Our Merchandise Selection Room provides samples of vaults and other outer burial containers for each family to preview and make their selection of choice.
---

Our staff can assist with floral tributes from family and friends. A wide variety of selections are available that can be displayed at the service, ceremony or visitation.
---
Realted Links: