---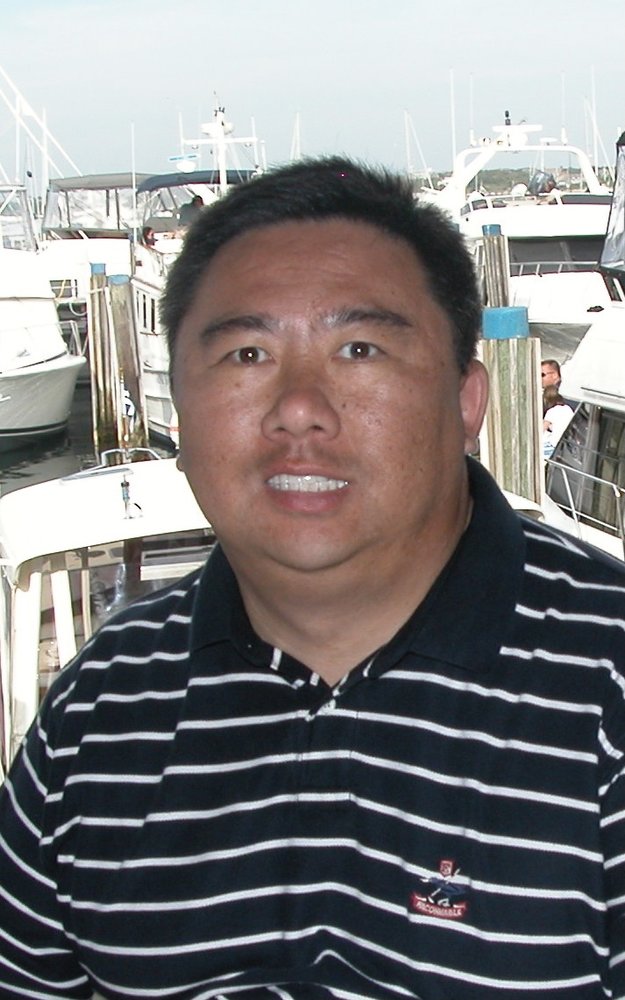 Obituary of Eric Francis Zee
Eric Francis Zee, 58, formerly of Phoenixville and Malvern, PA passed away on Friday, July 2, 2021, in Huntersville NC, where he had resided since September of 2019.
Eric was born in Kowloon, Hong Kong to Michael and Emily (Wong) Zee on October 28, 1962, and moved to New Jersey at a young age. He graduated from Millville High School and then went on to The College of New Jersey graduating with a Degree in Psychology and Business.
Eric was successful in his own right and did things in his own way. He was always setting the next goal to reach and pursuing it with passion. After college, Eric worked in sales for David Penske Chevrolet in King of Prussia. Then in 1989, Eric made a career change and transitioned into the field of insurance. He built successful and lasting relationships one client at a time and after a few years founded Radnor Benefits Group. Radnor Benefits specialized in Employee Benefits and was a trusted name in the industry, and was awarded the "Philly Top 100" for several consecutive years.
Eric was born to be an entrepreneur, beginning in elementary school by selling oranges to his classmates. He was a natural businessman, with a brilliant mind, but coworkers in his Chesterbrook Office would quickly note a similarity to Michael Scott of "Dunder Mifflin". When the clock hit 12 noon, it was lunchtime, no matter what was otherwise going on.
He advocated for and loved his clients and many of them became dear friends. He was a perfectionist, (bothered greatly by any stain in any carpet) and believed in continuously striving to better oneself. As a testimony to this all new RBG staff was sent to the Ritz Carlton Leadership Center for training. A lavish gift-giver, Eric's generosity was unparalleled. He was either beautifully endearing or incredibly exasperating, with no middle ground.
The personification of "Go Big or Go Home", Eric lived large. Never wasting time with trivial pursuits, he could be found driving an Italian Sports Car in a road rally, flying an airplane to Ocean City for breakfast, skiing in Vermont, riding a motorcycle around town, or sailing in Florida. In college he backpacked through Europe. He also had the mind of an engineer and could figure out the cause of any IT problem, or mechanical issue on a car, airplane, or boat, and fixed many things on his own.
Eric was quirky, funny, and always curious. On more than one occasion Eric would go through a purse of one of Hilary's friends, asking them the purpose of each item inside. He was known to put a Clark Bar in the swimming pool and a fartmachine in the office. Those he loved the most he teased the most. One of his primary targets was his business partner David Cagliola. The banter between these two, the short Italian and the tall Chinese man, never waned.
Eric was soft-hearted towards all animals, not allowing exterminators to poison the voles in his yard. Devoted to his Cardigan Welsh Corgis, he spared no expense for their comfort or medical care. Eric was a long time Member of the Delaware Valley Cardigan Welsh Corgi Club.
Over the years Eric served as a Board Member of Goodwill of Delaware and Delaware County, Eastern University, Messiah University, The Melmark Home, and Young Life of Chester County. At Young Life, Eric served as a volunteer leader for many years with Phoenixville High School. As a devout Christian, he shared his love of God and his gifts with anyone he had the joy of serving and working alongside of on these boards.
In 2014, Eric underwent surgery at the Hospital of the University of Pennsylvania for a benign pituitary tumor during which a brain bleed occurred leaving him with permanent life altering physical and cognitive disabilities. Eric became a fixture at Bryn Mawr Rehab, inpatient then outpatient, a favorite among the staff for his quick sense of humor and his kind and grateful heart. He was also a client of Fighting Back, a therapy gym in Malvern.
Increasing physical struggles resulted in a fall at home in early April of this year and a stay in Huntersville Health and Rehab in NC. Eric initially made improvements, but his overall health began a rapid and irreversible decline. This ultimately resulted in his passing gently into the arms of his Savior.
Eric is survived by his devoted wife of 35 years, Hilary Cansick Zee, by whom he was dearly loved, his mother Margaret (Wong) Zee of Collegeville, PA and Hilton Head, SC, sister Andrea and brother-in-law Rae McGarr of Phoenixville, PA, Brother and Sister in-Law Peter and Bobbi Cansick of Ft Worth, TX, nephews Jeremy Zee (Amanda), and Perry Cansick (Katie); nieces Emily Zee, Alli McGarr, Sarah (JD) Diamantopoulos , Hannah (Colin) Houseal, 8 great nieces and nephews, and his two beloved Cardigan Welsh Corgis, Blossom and Paddington.
He was preceded in death by his father, Michael Zee (2018), his birth mother, Emily (Wong) Zee, (1968) his brother Anthony Zee (2017) and by grandparents, Peter SD and KM Chu Zee of San Francisco, CA and Thompson and Veronica Wong of Vineland, NJ.
The family wishes to thank the caring staff of Bryn MawrRehab, Fighting Back, Thomas Jefferson University Hospital Liver Center, Bryn Mawr Hospital Endoscopy Unit, Huntersville Rehab, Hospice of Lake Norman, and each of his Home Health Aides who cared for him.
Visitation will be held from 6-8 pm on July 16, 2021 at Moore Snear and Ruggiero, 300 Fayette Street, Conshohocken, PA 19428. On Saturday, July 17, 2021 Visitation will be held at Church of the Saviour, 651 N. Wayne Avenue, Wayne, PA 19087 from 9:30 to 10:15 am, with a Celebration of Life at 10:30 am.
Interment will take place in Valley Forge Memorial Gardens, King of Prussia.
Donations can be made to Young Life via https://giving.younglife.org, to "PA 208 Montco West"
or to Angel Flight East at www.angelflighteast.org
Share Your Memory of
Eric
Conshohocken Location

300 Fayette Street
Conshohocken, PA 19428
Phone: (610) 828-0330

East Norriton Location

19 East Germantown Pike
East Norriton, PA 19401
Phone: (610) 277-1600

Trappe Location

224 West Main Street
Trappe, Pa 19426
Phone: (610) 489-7900

Our Affiliations

PFDA
NFDA
Montco FDA
CNA
ROTARY
AMBUCS
Salvation Army
Commercial Club
Quick Links