---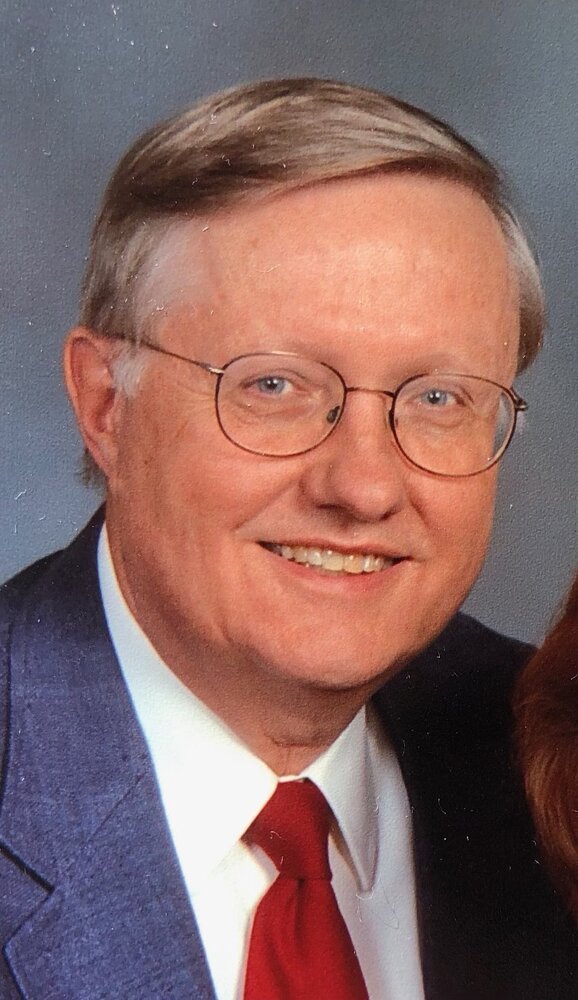 Obituary of John B. Parry
John B. Parry
John B. Parry, 84, of King of Prussia, PA passed away Thursday, December 16, 2021 after a valiant battle with Covid 19. He was the husband of Late - Lois (Davis) Parry.
He was born in Brooklyn, NY on February 28, 1937, the son of the late Herbert and the late Annette (Waters) Parry. He was raised in Lynbrook, NY along with his twin brother Peter and sister Sue. He attended Brooklyn Polytech Institute and received a BS in Chemical Engineering and a MS in Industrial Management.
John was an accomplished Energy Analyst throughout much of his career, with most of it spent in the NYC area. He was employed with such companies as Union Carbide and many others. His vast knowledge and keen insights were sought after numerous times by the press and he was interviewed frequently in trade magazines, newspapers and MSNBC. John was one of the first analysts to point out the looming issues at Enron long before they were evident to the masses.
He resided in the Westchester County, NY area for many years and was married to the late Marilyn (Cook) until they divorced. They had one daughter together, Melissa (Ritchie).
John had been living in King of Prussia area since 1990. He was an active member of Church of the Saviour in Wayne, Pa. He taught Sunday school and faithfully attended all special events at the church, especially the annual Christmas concerts in which his late wife Lois participated as a soloist in the choir.
John enjoyed playing golf, studying the Bible, mowing his lawn and reading. He was a lifelong learner, a brilliant investor in the stock market and an avid follower of weather. The family was always in awe of his photographic memory when it came to directions, and how he rarely relied on GPS or travel apps to guide him to his intended destinations. He enjoyed fine food, was always up for a delicious meal of Chinese or seafood, and loved indulging in Fig Newtons, nuts and Peppermint Pattys. At 84, John was still full of life. Most recently, he and his daughter Melissa were making plans to see a performance of Esther at the Sight and Sound theatre prior to the holidays. John also enjoyed traveling immensely, and visited many countries including the Holy Land, England, Scotland and Germany. He and Lois enjoyed several world cruises as well. John even had an opportunity to fly the Concord during his business travels many years ago. He and his family enjoyed spending time in Marco Island, Florida as well as the Ocean City NJ area. He attended dozens of concerts at the OC Tabernacle over the years. Even when on vacation, John never missed an opportunity to attend church. His faith in the Lord was strong and his knowledge of the Bible, especially prophecy, was impressive.
On a personal level, John was kind, tender-hearted, generous, patient, extremely bright and had a fun sense of humor. His siblings fondly recall family holidays together, sneaking into Dodger games, various vacations and just being proud of their talented brother. He and twin brother Dr. Peter Parry had a long standing joke about Peter being born into the world 7 minutes ahead of John. It was a source of laughter and competition between them for many years. Peter was a tremendous source of help over the past weeks. Despite his own serious health issues, the Lord gave him miraculous strength and wisdom, and he was a source of guidance as everyone struggled to deal with the critical health issues Covid inflicted on John's body.
Family and friends alike feel the tremendous impact surrounding the unexpected and very tragic loss of this wonderful man. He was a dear friend to many and a beloved husband, father, uncle, step- father, and step-grandfather. He was loved beyond words, and the void left in his passing will be deeply felt for a long time to come.
Survivors include, Daughter Melissa (& Charlie) Ritchie of Henryville, Pa, Step Daughter Laura (& Late - Craig) Moffett of Malvern, Pa and their children, Step Son Stephen (& Kara) VanValin of Chester Springs, Pa and their children, Step Daughter Julia (&Will) Sanders of Chester Springs, Pa, and their children, Sister Sue (& Tom) Bott of West Chester, Pa and their children, Brother Dr. Peter Parry ( & late- Jackie) of Newtown Square, Pa and their children, among many others.
A Celebration of life for John and his twin brother Peter Parry will be held on Saturday March 26, 2022 at 1:30 pm at the Church of the Savior, 651 North Wayne Ave, Wayne, Pa 19087.
Memorial contributions may be made in his memory to : Walk Through The Bible, Church of the Savior or Walk With The King Ministries.
Arrangements by Moore, Snear & Ruggiero Funeral Home, 224 West Main Street, Trappe, PA, (610) 489-7900.
www.msrfh.com.
Share Your Memory of
John
Conshohocken Location

300 Fayette Street
Conshohocken, PA 19428
Phone: (610) 828-0330

East Norriton Location

19 East Germantown Pike
East Norriton, PA 19401
Phone: (610) 277-1600

Trappe Location

224 West Main Street
Trappe, Pa 19426
Phone: (610) 489-7900

Our Affiliations

PFDA
NFDA
Montco FDA
CNA
ROTARY
AMBUCS
Salvation Army
Commercial Club
Quick Links